A Christmas gift planner is a great way to centralize all the information you need for your holiday shopping. I have several nieces and nephews that live out of town, and it's hard to keep track of what their interests are at a given time.
And sizes? I can barely remember my kids' sizes, let alone anyone else on my shopping list!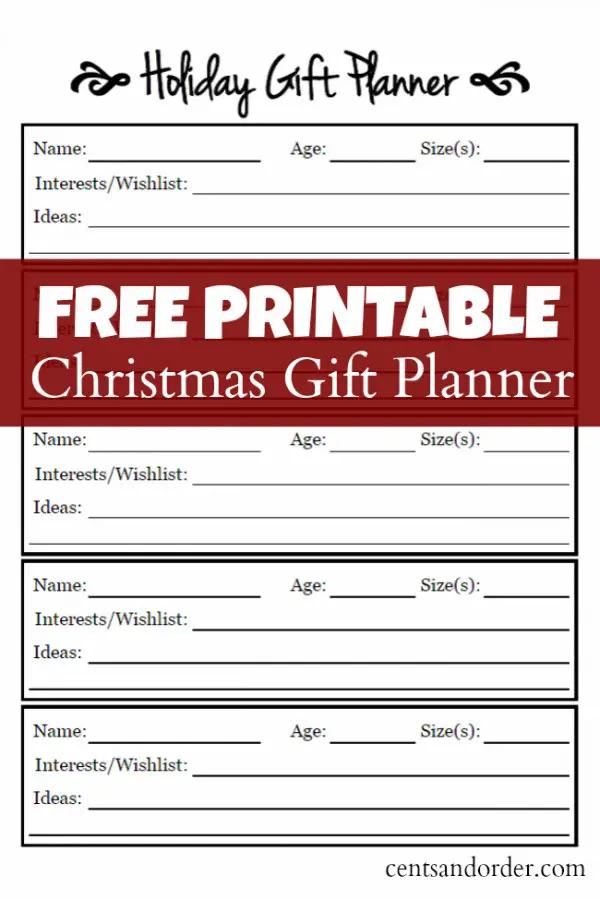 Christmas Gift Planner
Enter the gift planner!
Before the holidays get underway, I get in touch with everyone. I get updates on any special wishes, what their current interests are, and clothing sizes. Use this Christmas gift planner printable to keep track of sizes and what your kids (or grandkids) want for Christmas. Plus, there's an area for you to jot down any gift ideas you think of.
Many of the printables out there are beautiful, but I am too frugal to waste expensive ink on colorful printables.
My free printables will be in black and white because I want you to save money too!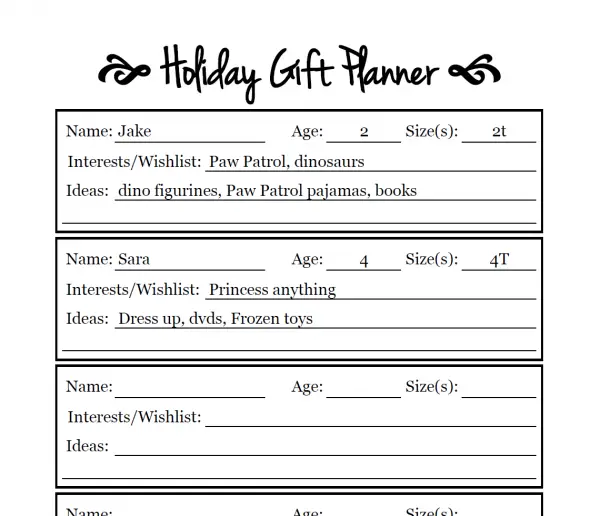 Click here to download the Christmas gift planner.