Tired of trying to figure out what's for dinner at the last minute ever day? With this free meal planning printable, you can end those last minute scrambles to put something together.
If you've never made a meal plan, be sure to read my meal planning for beginners post. You'll find that meal planning is an easy way to save money on food costs. This meal planner printable will save you time by planning the week ahead.
Home Management Binder
I love my home management binder! It's a great way to keep all the important information you need all in one organized place.
Weekly Menu Plan
Use this printable to plan your meals for the week. Plus, it has a handy grocery list on the side that you can use while making your meal plan so you don't forget anything at the grocery store.
How to Use
For each day, there are three lines so you can either plan each meal for the day. If you only need to plan dinner, then use the lines just for the dinner menu.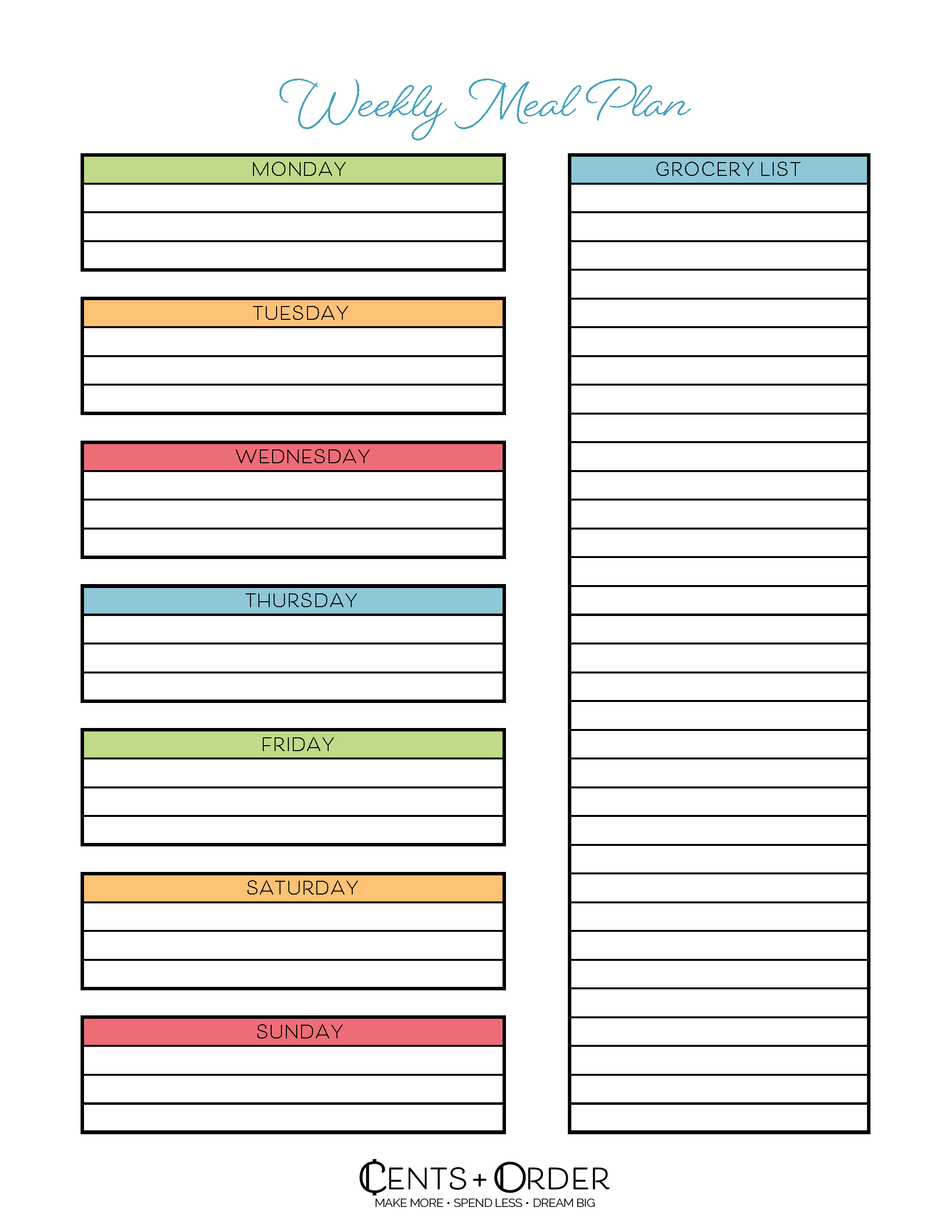 Click here to download the color meal planning printable.
If you are using a binder, there is room to 3-hole punch the sheet.
You can also just print the sheet and post to your bulletin board or hang on the fridge as a reminder.