Date night doesn't have to break the bank. You can still celebrate anniversaries, Valentine's Day, or an evening out with these money saving tips. Not sure what to do? Try one of these frugal (or free) date night ideas.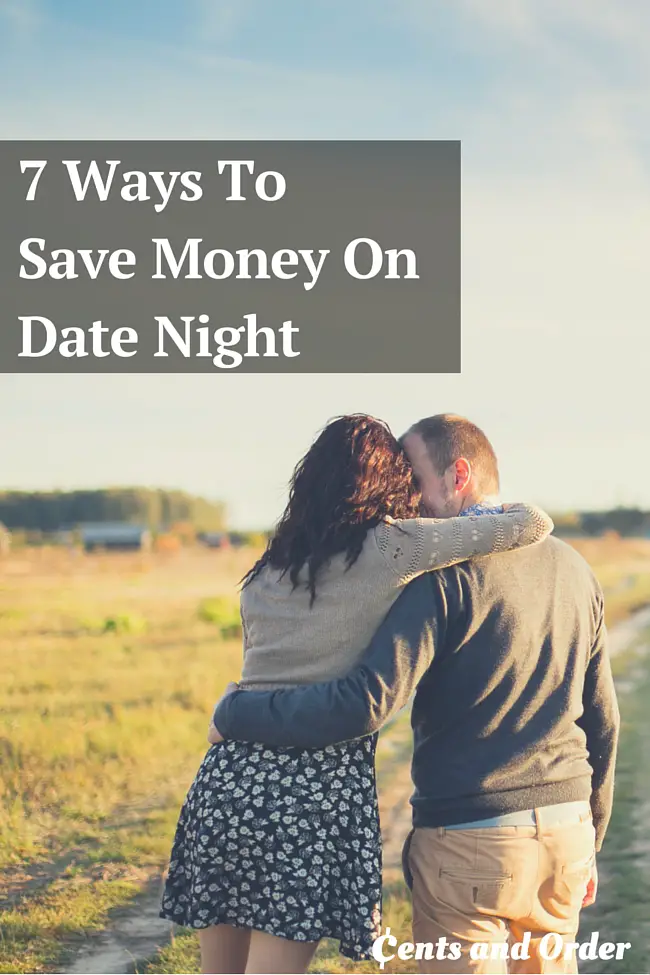 Cook a nice dinner at home
If one of your favorite meals out is seafood or steak, those restaurant can be off limits if you are trying to save money. Instead of going out to an expensive restaurant, try your hand at cooking a nice meal at home. The cost of food will be much less than the restaurant bill would have been.
The hubs and I love to go to The Melting Pot for fondue, but with the prices, it is a treat we only reserve for once a year or so. Since that kind of meal is not in the budget, we found recipes online and we make our own fondue. It's a great way to enjoy your favorites without the expense!
If you have a favorite restaurant item, try to find a copycat recipe.
Here's some recipe inspiration:
Real House Moms has this awesome collection of 50 Copycat Recipes. Everything from appetizers, main meals, and desserts from your favorite restaurants.
CopyKat Recipes lists the 25 most popular recipes on the site.
Like Olive Garden? They have over 100 of their recipes listed on their website: Olive Garden recipes.
Go at off-peak times
Movie prices are less if you see a matinee instead of the evening prices. We rarely go to the movies, and I got sticker shock last time when tickets were $10. Add in drinks, candy, or popcorn and you can easily spend $30+ to see an evening movie. Going to the matinee will save you a few bucks on ticket costs, plus you can skip the snacks if you eat before you go.
Go to your favorite restaurant at lunch instead of dinner. Portion sizes may be smaller, and usually the prices are better too. You can also check out my 12 tips for saving money on your restaurant bill.
Instead of going out for dinner, consider going just for dessert or ice cream.
Take a day trip
Instead of doing activities in your area, check out a city nearby–within no more than an hour or two drive. Far enough away to be new and exciting, but close enough to get back home the same day, saving any hotel costs. Enjoy some quaint shops, new scenery, or even a great cafe.
Enjoy the outdoors
Depending on where you live, you may be able to get out and enjoy the day outside. Take a hike and hold hands. Even in the cold weather, a brisk walk can be nice, and free! Pack some coffee or hot chocolate to enjoy at the end.
Be a tourist in your town
Check out some of the sights in your area. If you have a membership to a museum or zoo, take advantage of the opportunity to do something for free. Also, many museums offer various free days throughout the year or discounts for local residents. Plan your outing for a day when the admission is free.
Go to the local farmer's market, flea market, or thrift shops. We live close to Amish country and love to go to the local market and enjoy great food at a great price!
Browse the local bookstore and enjoy some coffee.
Go bowling.
Look for activities put on by the local schools like plays, live bands, and sports games. These will be free or much cheaper than seeing a traditional performance.
Have a date at home
Watch movies, eat popcorn and snacks. Pick up a box of microwave popcorn and a couple of the movie theater size candy boxes at the store-it will only cost a few dollars, a fraction of the price at the movie theater. Stop by your local Redbox or rent from your cable company. Did you know you can reserve movies online for pickup at Redbox? I love this feature! Otherwise, it seems like the new releases are sold out on Friday and Saturday nights.
Play board games, cards, or even video games together. We like to get out our original Nintendo for some competition!
Trade childcare
If you have children, the cost of a sitter adds to the cost of a night out. Swap babysitting with another couple so you can each enjoy some time alone with your spouse or significant other. Don't forget to take advantage of eager grandparents, aunts and uncles that would love to spend some time with your kids.
Keep your wallet happy
There are plenty of ways to enjoy time with your spouse or significant other including cooking at home, watching movies, and going out at an off-peak time. These money-saving tips and frugal (or free!) date night ideas will keep your wallet happy too!