If you love to go to restaurants, you know it can add up quickly. Of course, the best way to save money on dining out is to avoid it all together. For most of us, it's not a realistic expectation. Life gets in the way. As a mom of three, there are days when we are drained and no one wants to cook. Dining out is one of our splurges that we have worked into our budget.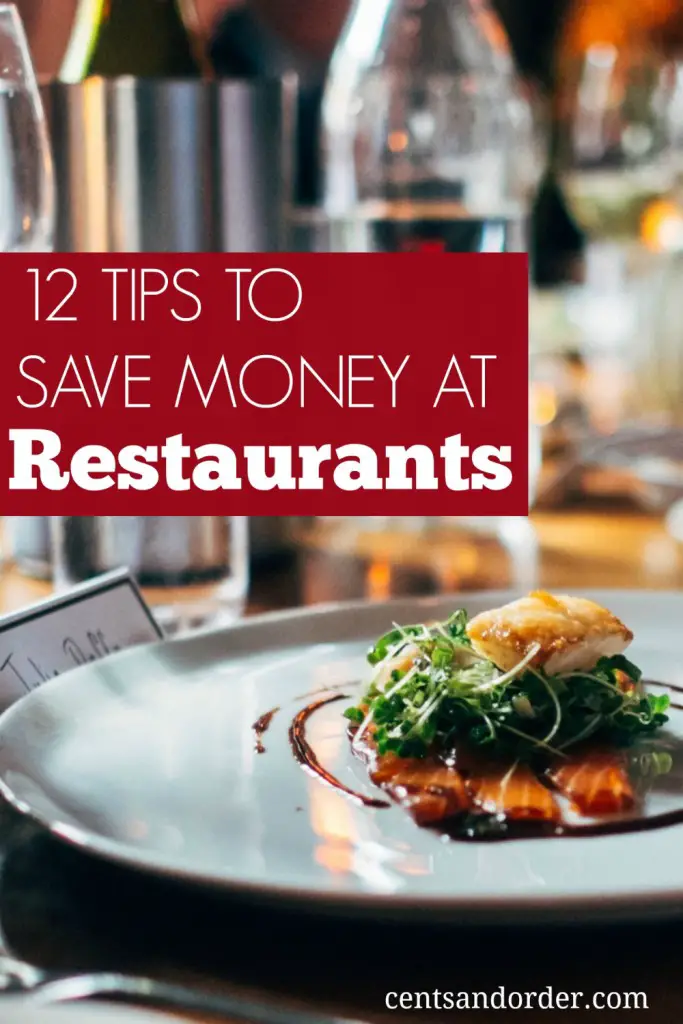 Here are some tips to help stretch your dining out budget:
1. Many restaurants offer specials for kids.
Dining out on a specific night (usually a weeknight) might earn you a free kid's meals with each adult meal purchased. I've also seen Family Nights with discounted kid's meals.
2. Skip the soda (and alcoholic beverages).
At $2-$3 per soda, you can cut $5-10 off your family's bill by choosing water instead.
3. Skip the appetizer and dessert.
You probably won't finish the entree anyway, so do you really need more food?
Many chains regularly post offers on social media channels. Don't forget to follow smaller places too! Our local frozen yogurt shop and cupcake shop both post daily deals.
5. Sign up for the rewards club or email list.
You might get discounts after so many visits with a rewards program and discounts emailed to you.
6. Order curbside and take it home instead.
Provide your drinks at home and you won't be tempted to add on dessert when you're done. I am more tempted to save some as leftovers when I eat at home too. When I'm at a restaurant, the leftovers don't seem to be enough to save or I forget the take-home box on the table.
7. Check the website for specials.
Pizza places always have special deals on their website that you can order.
8. Take home the extra for another meal.
Restaurant portions tend to be much larger than we can really eat. Eat half and take the other half home for a lunch or dinner meal. We also order extra when we order pizza-we find a deal when buying two or more pizzas (even though we only need one) that usually ends up the same price as a single pizza. Then we have another pizza for lunch or dinner the next day.
9. Instead of delivery, go pick up the order.
This saves the delivery charge and a tip–a few extra dollars adds up over time.
10. Look for gift card purchase deals.
I see these everywhere around the holidays, but they pop up at other times too. I recently received an email about getting a free $5 gift card with the purchase of a $25 gift card.
11. Complete the survey on your receipt.
A couple minutes of your time might earn a $5 discount next time.
12. Keep an eye out for coupons.
The newspaper inserts, local mailers, and fundraising books (like Entertainment Books) can all be great sources.
Remember: don't go out to eat just because you have a good deal in hand. Stick with what you can afford, and maybe these tips will help you save a few dollars in the process.