Are you a stay-at-home mom looking for a way to earn income? Or maybe you are looking for a "side hustle" to bring in extra money so you can build an emergency fund, pay off debt, or even buy a house? Or maybe you are currently a working mom wishing you could be a stay at home mom?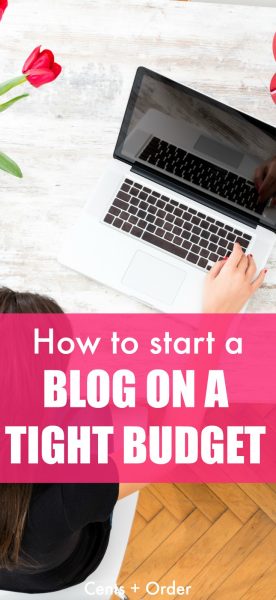 Note: This post contains affiliate links.
Start a blog to earn money
One great way to earn extra money is to start a blog. Everyone has something they can share with others.
Maybe you have a special skill or very knowledgeable about a topic. Or you could share parenting advice with other like-minded moms. Or maybe you've experienced something (cancer, miscarriage, etc) that you can offer support to others.
Everyone starts somewhere
Now you might be thinking that you have no technical knowledge or know nothing about blogging. It's okay. You can learn. Everyone has to start somewhere.
Learning how to start a blog
You could easily spend days…weeks…and more…researching and tracking down the resources, tips, and tools to learn how to start a blog.
But you don't need to.
Check out So Over This and their post on How to Start a Blog.
You don't need all sorts of technical knowledge to start a blog. I had none when I started this blog and this book is the one resource I used to learn how to start a blog. I read the book and launched my blog less than two weeks later!
Decide on your topic(s)
What do you want to write about? It's okay to have more than one idea, but figure out what topics you plan to include on your blog.
Choose a name
What are you going to call your blog? Do you want to hint at the topics you'll cover? Use your own name as your blog name?
Pick a platform
You can start a blog for free on Blogger, but I recommend going with WordPress (self-hosted). You'll be able to customize your site and have the freedom to include advertising (since you want to make money, right?) It's always best when you own your own site!
Find a domain name
Brainstorm and think of what name you want for your site. Most people choose a .com version, but you could choose another option if you are having trouble finding something that works.
You'll want to check that your domain name is available. I like to search on GoDaddy.com for availability. DON'T purchase your domain name here…you'll get your domain free with Bluehost when you sign up for hosting. I just find it easier to see what's available on Go Daddy.
Bonus tip: See if you'll be able to create social media user names that will go along with your website. I made sure centsandorder was available on social networks before I decided on my domain name.
Set up web hosting
You'll purchase your domain name and set up your hosting through Bluehost. For a new blogger, it's the cheapest option around. If you purchase through my link, you can get hosting as cheap as $3.95 a month!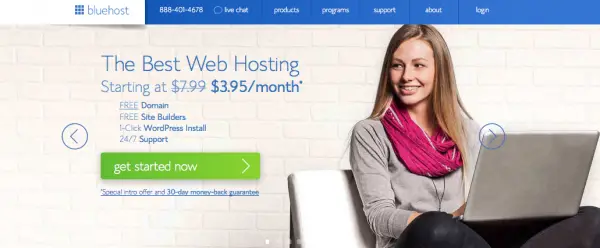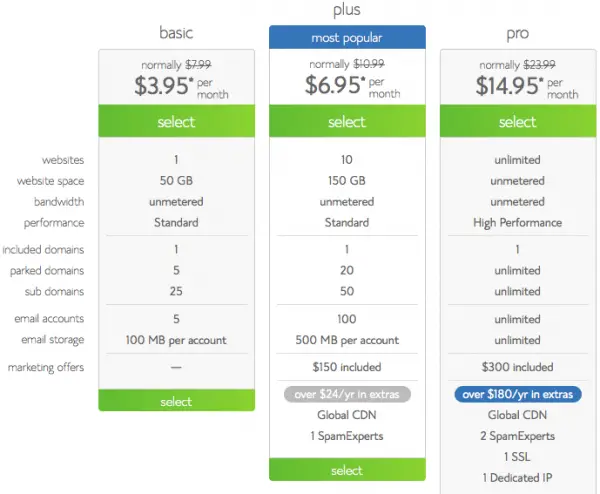 The shorter terms are slightly more, but I recommend locking in the low rate now for the longest term possible (it will go up when you renew).
Here's where you'll enter your chosen domain name.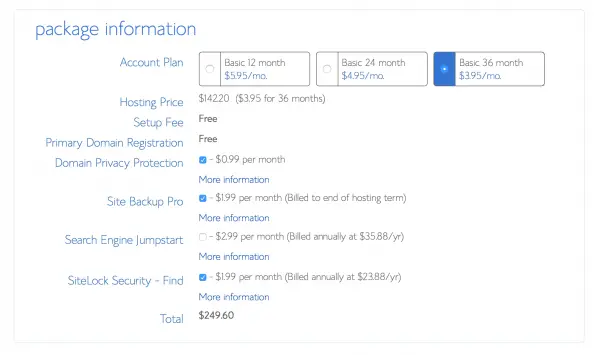 Enter your personal information and billing details. You can decide whether you want to go with any of their add-ons. I chose the domain privacy so that if people search for who own my website, they get the domain privacy address, not mine.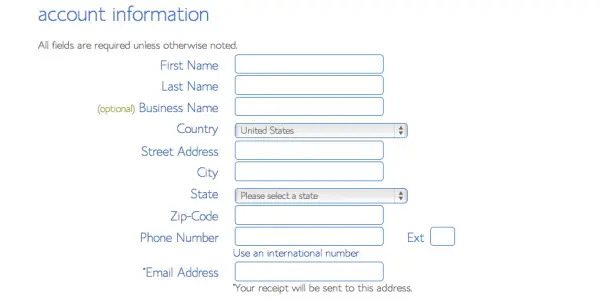 Install WordPress
WordPress is the platform your blog is on and will have all the tools you need to tell your story. (And it's FREE!) When you've completed your purchase through Bluehost, you'll want to install WordPress on your site. This tutorial will walk you through the installation…I promise it's easy!
Customize it
Once you have WordPress installed, you can customize your blog to look the way you want. There's so many themes you can choose from for free. Once you get to be a bigger blogger, you'll probably want to upgrade to a paid theme. For now, stick with a free one and save your money for other things.
You can make money from home with a blog
If you are trying to improve your financial situation, one of the best ways is to find an income source. Blogging is something you can do from home – even in your pajamas if you want! You get the freedom to be at home with your kids.
Ready to join me as a fellow blogger?