Are you a stay-at-home mom looking for a way to earn income? Or maybe you are looking for a "side hustle" to bring in extra money so you can build an emergency fund, pay off debt, or even buy a house? Or possibly you are currently a working mom wishing you could be a stay at home mom? Note: This post contains affiliate links.
Start a Blog to Earn Money
One great way to earn extra money is to start a blog. Everyone has something they can share with others.
Maybe you have a special skill or are very knowledgeable about a topic. Or you could share parenting advice with other like-minded moms. Or perhaps you've experienced something that you've learned from and can offer support to others in that area.
Everyone Starts Somewhere
Now you might be thinking that you have no technical knowledge or know nothing about blogging. It's okay. You can learn. Everyone has to start somewhere.
Don't let your inexperience hold you back. Below, we will go over the steps you can take to quickly and easily start a blog.
Learning How to Start a Blog
You could easily spend days…weeks…and more…researching and tracking down the resources, tips, and tools to understand how to start a blog. But you don't need to.
Starting a blog is easier than you might think. In fact, you can have your blog up and running in about 10 minutes. All it takes is a few easy steps. Here they are below. Follow them and start building your blog today.
1. Decide on Your Brand/Niche
Successful blogging begins with building a brand. What do you want to write about? Which subject(s) do you know a lot about that can help others? Personal finance? Parenting? Career building?
The possibilities abound. Make a list of the subjects of which you are knowledgeable or would like to learn. What theme can you build a brand or niche around? Which topics do you think need more information made known about them?
What subjects do you enjoy talking about? Choose a narrow niche field. Blogs tend to be more successful if they focus on one or two topics. After you've decided on your blog's specialty, it's time to choose a domain name.
2. Choose a Domain Name
What are you going to call your blog? Do you want to hint at the topics you'll cover? Should you use your name as your blog name? Your blog name will need to be a part of your domain name.
For instance, let's say you're going to write about parenting. You might decide that you should call your blog All Things Mommy. As such, your domain name might be www.allthingsmommy.com or www.allthingsmommy.net. Choose a domain name that tells what your blog is about and is fairly easy to remember.
There are many websites you can use to purchase and register a domain name. You'll need a hosting company to set up your blog, register your domain and make your site live on the Internet. I like Bluehost. Bluehost will give you a free domain name when you use them to host your blog.
Another great thing about using Bluehost is that it allows you to manage your blog details all in one space. You'll have your domain there, your hosting information and more. That helps make blogging easier.
Bluehost is affordable too. Their basic plan starts at around $3 per month if you take advantage of their special offer. Bonus: Bluehost's step-by-step instructions are easy to follow – even for the technically challenged like me.
When I started my blog, I knew absolutely nothing about starting or running a blog. However, I was still able to get my blog up and running in just minutes, because Bluehost makes it that easy.
3. Choose and Pay for Your Plan
When you're on the Bluehost website, it will ask you to choose and pay for your plan. Picking an annual plan usually results in deeper discounts, so consider going that route.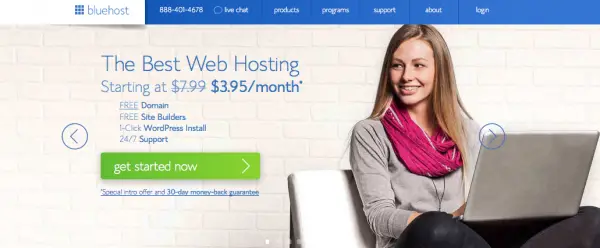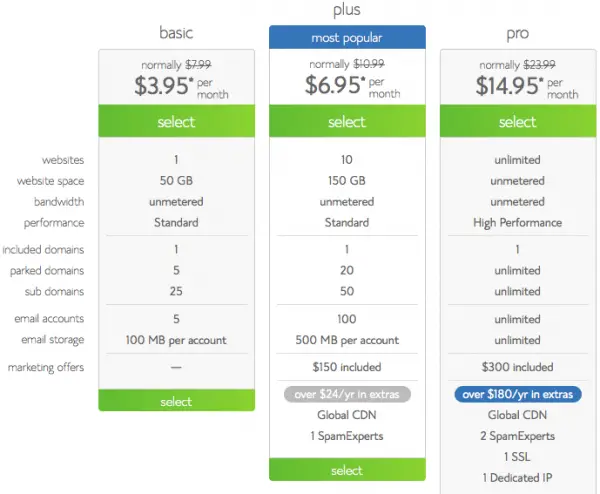 The shorter terms are slightly more expensive, but I recommend locking in the low rate now for the longest term possible. Note that you will possibly pay a higher rate when you renew.
Here's where you'll enter your chosen domain name.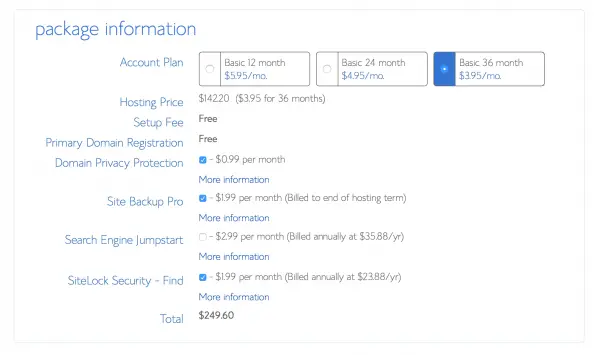 First, enter your personal information and billing details. Then you can decide whether you want to go with any of their add-ons. I chose the domain privacy so that if people search for who own my website, they get the domain privacy address, not mine.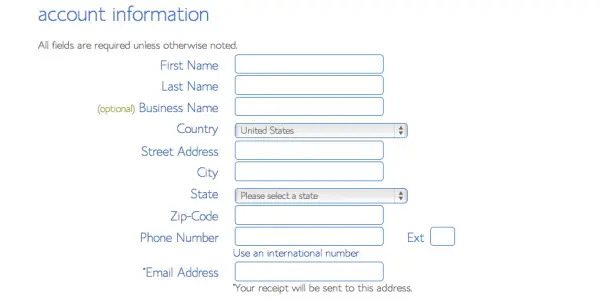 4. Install WordPress
WordPress is the platform your blog will be on. It's free when you purchase your hosting plan through Bluehost. When you've completed your purchase through Bluehost, you'll want to install WordPress on your site. Here are some basic instructions to get you started.
How to install WordPress using Bluehost:
Go to your cPanel on the toolbar near the top of your Bluehost screen.
Scroll down and find the section called "MOJO Marketplace."
Click the "One Click Install" button.
Then click on the WordPress icon on the next page located under "Blogs."
Next click on the "Start" button. This will begin the installation. After you're in the installation process area, you will have to enter the domain you want to use.
Click the drop-down menu to pick the domain you plan on using for your site. If you've only purchased one domain, this part will be easy.
Next, you'll want to choose your password. You do this under a tab titled "Advanced Options." Your username and password should be secure and uncommon. Use a combination of different letters, numbers and symbols for your password. Also, choose a unique word for your username.
Finally, check "automatically create a new database for this installation" as well, which is a must for a brand new blogger. Next, click "Install Now," and be sure to remember to save your username and password. You are now an official blog owner!
5. Customize Your Blog
Once you have WordPress installed, you can customize your blog to look the way you want. There are many themes you can choose from for free.
As you get to be a more well-known blogger, you'll probably want to upgrade to a paid theme. But for now, stick with a free one and save your money for other things.
Play around with the various options until you find a look that works for you. The more you work with WordPress, the more you'll learn how to make your blog your own.
Summary
If you are trying to improve your financial situation, one of the best ways is to find an income source. You can make money from home with a blog.
Blogging is something you can do from home – even in your pajamas if you want! You get the freedom to be at home and fulfill your goals.
Ready to join me as a fellow blogger?